Australia is home to some of the planet's most unique and diverse wildlife. With a range of fascinating marine life and land-dwelling creatures, it's no wonder that wildlife tours and wildlife cruises are popular ways to explore this beautiful country. In this guide, we'll introduce you to two exceptional options for wildlife tours in Australia: marine life tours with Polperro Dolphin Swims and land-based wildlife experiences at Moonlit Sanctuary Wildlife Conservation Park.
Marine Life Tours: Dive into the World of Polperro Dolphin Swims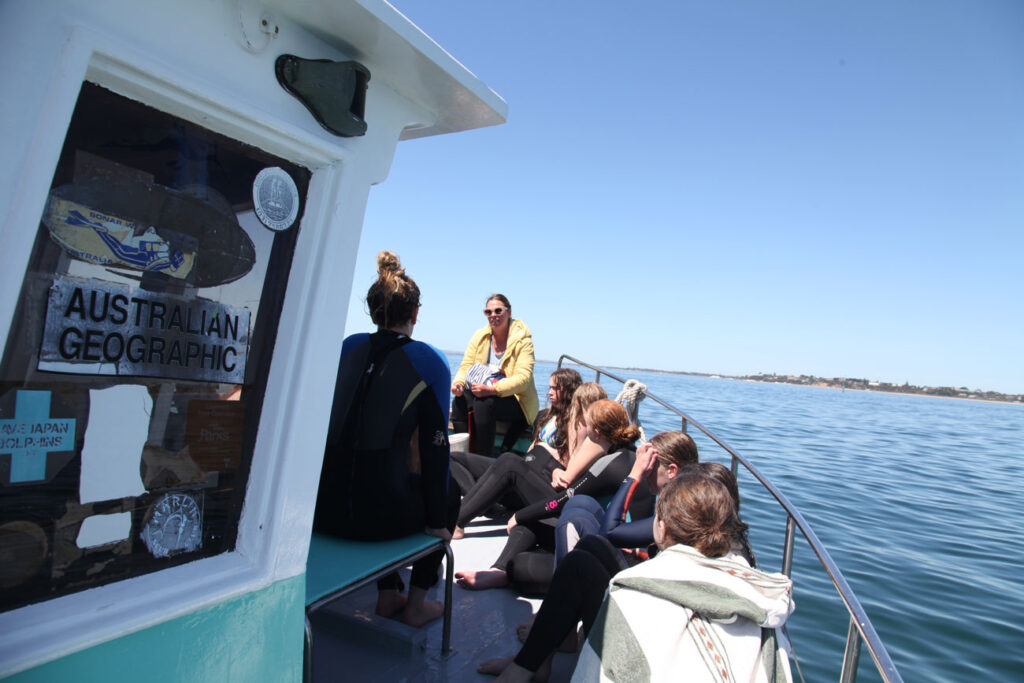 Embarking on a wildlife cruise with Polperro Dolphin Swims is an unparalleled opportunity to immerse yourself in the rich marine life of Australia. Based in Victoria, Polperro offers unforgettable experiences swimming with dolphins and seals in the pristine waters of Port Phillip Bay. Their expert team ensures you have an up-close and personal encounter with these magnificent creatures while respecting their natural habitat and wellbeing.
Polperro's wildlife cruises also provide an excellent chance to spot other marine species, such as sea dragons, rays, and various fish, making it a must-do experience for any wildlife enthusiast visiting Australia.
Moonlit Sanctuary Wildlife Conservation Park: Explore Australia's Unique Land-Dwelling Creatures
For those who prefer to keep their feet on solid ground, Moonlit Sanctuary Wildlife Conservation Park offers an exceptional wildlife tour experience in Melbourne. This award-winning wildlife park allows visitors to meet and interact with a wide range of Australian animals, including kangaroos, koalas, wallabies, and even the elusive Tasmanian devil.
Moonlit Sanctuary is dedicated to the conservation of Australia's unique wildlife. By visiting the park, you'll have the chance to get up close and personal with these fantastic creatures and support their vital conservation efforts.
In addition to daytime wildlife tours, Moonlit Sanctuary offers a magical experience with its guided lantern-lit evening tours. As the sun sets and the park comes to life with nocturnal creatures, you'll have the opportunity to encounter rare and endangered species such as the southern bettong, squirrel gliders, and eastern quolls.
Australian Wildlife Tours: The Perfect Way to Discover Australia's Breathtaking Biodiversity
Whether you embark on a thrilling wildlife cruise with Polperro Dolphin Swims or explore the enchanting world of Australian land-dwelling creatures at Moonlit Sanctuary Wildlife Conservation Park, these wildlife tours offer a unique and unforgettable experience for anyone visiting Australia.
By participating in these tours, you'll witness the breathtaking beauty of Australia's diverse wildlife and support the vital work of conservation organisations like Polperro and Moonlit Sanctuary. Take the chance to create lasting memories while contributing to the preservation of Australia's incredible natural heritage.