The enchanting world of dolphin cruises is a captivating experience that should be on everyone's bucket list. As you set sail on Polperro's dolphin cruises, you'll be transported to a realm of wonder where the majestic dolphins of Port Phillip Bay take centre stage. Our popular wildlife tours offer you the rare opportunity to witness these intelligent and playful creatures up close as they glide gracefully through the shimmering waters of their natural habitat.
Dolphin Cruise: A Journey of Awe and Inspiration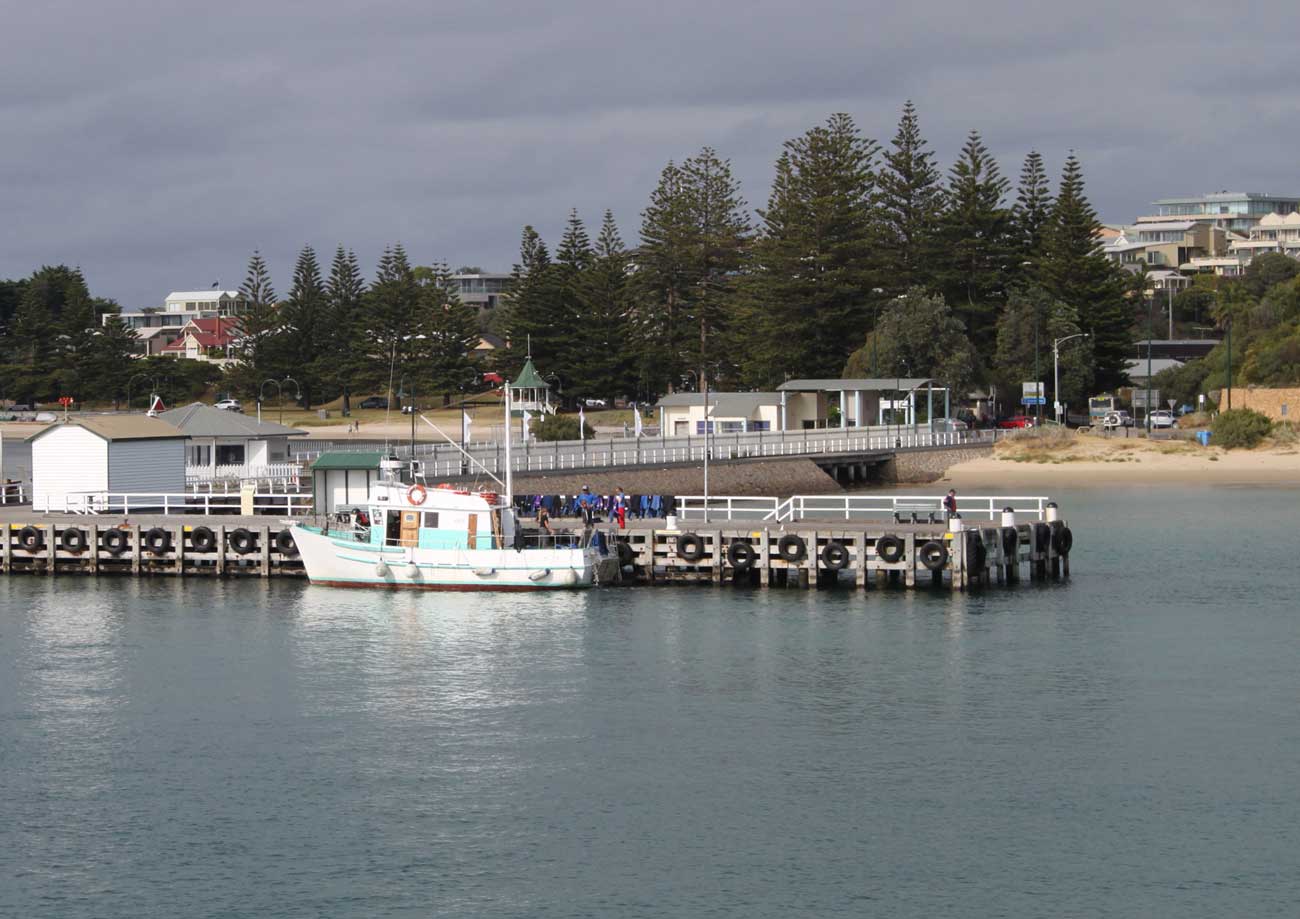 Join us on our dolphin cruises, and you'll quickly realise why Polperro has become synonymous with unforgettable wildlife experiences. Our skilled and knowledgeable crew members are dedicated to providing you with an immersive journey, sharing fascinating insights about the dolphins and the Bay's unique ecosystem. The Burrunan dolphins, native to Port Phillip Bay, are a truly remarkable species, making every encounter with them a treasured memory.
Conservation at the Heart of Our Dolphin Cruises
At Polperro, our mission goes beyond providing exceptional dolphin cruises. A solid commitment to conservation and education drives us. Through our 'Conservation through Education' philosophy, we aim to foster a sense of stewardship among our guests, encouraging them to become ambassadors for the marine environment. Our dolphin cruises are designed to balance a memorable experience for our visitors with the well-being of the dolphins and their surroundings.
A Dolphin Cruise Experience for All Ages
Our dolphin cruises cater to people of all ages and backgrounds, ensuring everyone can participate in this extraordinary adventure. Whether you're a seasoned explorer or a curious first-timer, our dedicated crew will ensure your dolphin cruise is tailored to your needs and preferences. With safety and respect for the marine environment at the forefront of our operations, you can set sail on our dolphin cruises with complete peace of mind.
In addition to our mesmerising dolphin cruises, Polperro offers the opportunity to observe Australian fur seals. These captivating creatures have a knack for stealing the hearts of our guests, often becoming the unexpected highlight of their trip. When you experience these playful seals, you'll gain a newfound appreciation for the marine world and its magnificent inhabitants.
Unforgettable Dolphin Encounters Await You
At Polperro, we pride ourselves on offering unforgettable dolphin encounters that will leave a lasting impression. Our expert crew is dedicated to providing you with a safe and enjoyable experience, ensuring you can witness these incredible creatures up close in their natural habitat. While our dolphin cruises allow you to observe the playful nature of these marine mammals as they leap, splash, and glide effortlessly through the water, you may consider our swimming with dolphins tour as an alternative for an even more immersive experience. By choosing the swimming tour, you'll be able to see the dolphins and interact with them in their environment, learning about their fascinating behaviour, social structure, and the crucial role they play in the marine ecosystem. Join us on our swimming with dolphins tour for a chance to create cherished memories that will last a lifetime.
Embark on Your Dolphin Cruise Adventure Today
If you're ready to take the plunge and immerse yourself in the unforgettable experience of our dolphin cruises, look no further than Polperro. With our knowledgeable crew, commitment to conservation, and passion for creating special memories, you're in for the adventure of a lifetime. Don't miss out on the chance to witness the magic of the Burrunan dolphins in their natural habitat – book your Polperro dolphin cruise today!